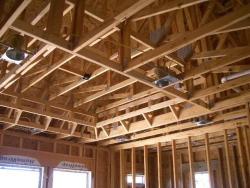 Ceiling fans are a wonderful and stylish way to cool rooms and stay comfortable without having to crank up the air conditioning. In fact, even in the colder months, ceiling fans can be used to circulate warm air and help you improve your property's energy efficiency. But like any type of electrical fixture, ceiling fans can be tricky to install without the proper training. To enjoy the full function and air circulation of ceiling fans at your home or business, look to the licensed professionals at Precision Power Electrical. Since 2001, our ceiling fan install services have been a popular choice with our Knoxville-area neighbors. If you're thinking about installing a ceiling fan anytime soon, save yourself the trouble and make certain it's hooked up right. Contact us today to book your appointment!
Whether you're replacing an old light fixture or adding a whole new element to your space, Precision Power Electrical has your ceiling fan install covered. By checking your existing layout and determining the best route to take, we can help you install ceiling fan wiring and boxes in the most efficient and effective manner possible. Just leave it to our certified ceiling fan installers to:

Accurately measure and position the fan
Cut a properly sized hole where needed
Ensure the appropriate UL-listed electrical box is installed
Assemble the fan as instructed
Mount the ceiling fan to a joist or special bracket if necessary
Balance the blades to prevent wobbling
Provide usage tips for saving on energy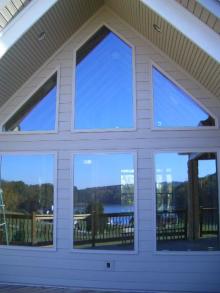 While do-it-yourselfers with some electrical experience could probably install ceiling fan fixtures on their own, it's always best to trust a true professional when you're cutting through walls or dealing with wires. Ceiling fans can weigh as much as 50 lbs., and the performance and energy savings you get in the end are only as good as the ceiling fan installation you accomplish at the start. It's what you don't know about installing a ceiling fan that could hurt the most, resulting in blades that wobble on the highest settings or an installation that's not strong enough to support the weight of your fan.
With Precision Power Electrical taking care of the details, you'll have ceiling fan installers with more than two decades of experience to tackle the task. In addition, we offer affordable rates on ceiling fan installation and 24/7 service to accommodate your busy schedule. We're also available for both residential and commercial settings, new or old, so from decorative fixtures for your household to industrial-grade units for your business, you can rely on us for all your ceiling fan install services, no matter how heavy or light.
For prompt and professional ceiling fan wiring and installation in the Knoxville area, call or e-mail Precision Power Electrical today. As a local, family-owned business, serving you right is our top priority. We're also fully insured and licensed for your complete protection.