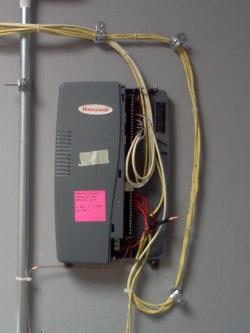 While many features of older homes are timeless, an outdated electrical system is not one of them. With technology changing at a breakneck rate, it's important that our houses and buildings are properly wired to keep pace. If your home or business is operating on an electrical panel that's past its prime, you'll need to opt for a service upgrade before your appliances, electronics, and lights cease to function properly. At Precision Power Electrical, our licensed electricians specialize in electric upgrade services for residential and commercial customers all over the Knoxville area. To learn more about how a service upgrade can benefit you or your business, call now to speak with one of our knowledgeable professionals.
Precision Power Electrical is available for both panel upgrade and service upgrade jobs. When you need to bring your older property up to code as well as up to the times, our seasoned electricians can perform a comprehensive service upgrade, modernizing and converting the meter socket and associated wiring as necessary. We have more than two decades of experience in refurbishing outmoded electrical systems. Best of all, we make safety a top concern, so you can count on our proven pros to get it right from top to bottom.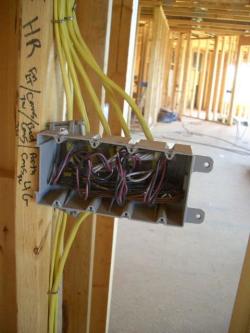 So how can you tell if you're in need of an electrical service upgrade? Well, believe or not, your building will let you know when it's time to contact Precision Power Electrical! The telltale signs of too little electrical capacity are hard to miss. Give us call if you've noticed any of these symptoms:
Flickering lights
Breakers that trip often
Frequently blown fuses
Insufficient power
While these types of problems are aggravating, they're really no cause for major alarm. An electric panel upgrade or service upgrade from Precision Power Electrical is all you need to alleviate the stress on your power supply. Our licensed electricians are trained to examine your existing electrical panel and pinpoint any areas that are giving the system trouble. Then, depending on the findings of our inspection, we'll recommend the extent of panel or service upgrade you require to satisfy the growing power demands of your home or commercial property.
Whether you need a basic panel upgrade or a more comprehensive electrical service upgrade, you've come to the right place! Precision Power Electrical is your one-stop source in Knoxville for skillful service, reasonable rates, and 24/7 convenience. So avoid risking serious personal injury and property damage, and leave the intricate wiring work to our experts. With more than 20 years of experience to offer, we'll get the job done accurately and efficiently. Call or e-mail us today for more information or to schedule an appointment. We look forward to working with you!