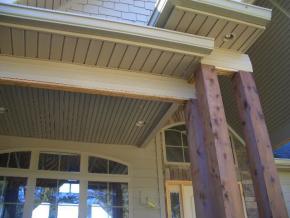 Both attractive and functional, outdoor landscape lighting can accent the beauty of your ornamental shrubs, ward off would-be vandals, or simply illuminate walkways for better visibility at night. So whether you'd like to install landscaping lights around your property or repair the lights you already have, it's time to contact the licensed lighting professionals at Precision Power Electrical. Serving the Knoxville area since 2001, our trusted electricians provide complete repair and installation of exterior landscape lights for both residential and commercial properties. Call or e-mail us today to enjoy the versatile benefits of landscape lighting each and every month of the year!
A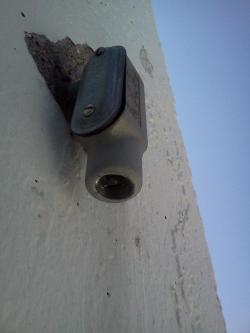 s licensed electricians with more than two decades of experience in the field, the pros at Precision Power Electrical have a clear vision of what it takes to showcase your home or business in its very best light. We're also fully up to date on the latest selections and applications in exterior landscape lighting, so we can help you make the most of all your outdoor light sources. From excellent visibility to increased security to energy savings, we'll see to it that your landscape lighting needs are met and your fixtures are installed correctly. You have an array of options when it comes to outdoor landscape lights, and we'll help you develop a plan tailored to your goals as well as your budget. Depend on us to install or repair virtually any type of landscaping lighting the industry has to offer, including:
Walkway lights
Accent lighting
Spotlights
Flood lights
Architectural lighting
Deck and patio lighting
Security lights
Light sensors
Motion sensors
LED energy-saving options
And more!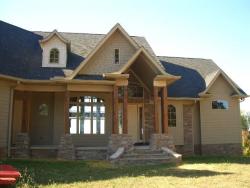 Whether you're in the market for low-voltage landscape lights or high-tech motion sensors, Precision Power Electrical is the local electric contractor to call. All of our landscape lighting installation work is guaranteed, and we pride ourselves on offering some of the finest quality craftsmanship and lowest prices in the entire Knoxville region from Maryville to Lenoir City.
Landscape lighting is not only a great way to accentuate the interesting design features and grounds of any home or business, but it's also an excellent idea for adding an extra layer of security during the dark nighttime hours. That could be especially helpful if your property is located in a remote, unlit area or in a neighborhood where crimes have occurred. On the brighter side, landscaping lights are also terrific for outdoor entertaining right on your very own backyard deck, patio, or lawn.
To speak with one of the landscaping lighting specialists at Precision Power Electrical, just pick up the phone and give us a call today. We're open seven days a week for your convenience, and our family-owned company is fully licensed and insured.