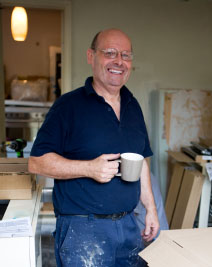 If you've ever experienced the hardship of a lengthy power outage, then you know how difficult it can be to go even one day without the convenience of working electricity. But your utility company is only responsible for repairing downed lines or dealing with problems originating at the grid. For all other essential wiring and system maintenance, upgrades, and repairs, you need the licensed electricians at Precision Power Electrical.
Panel Upgrades & More
Hands-on training and accuracy are critical when it comes to residential and commercial electric work. With Precision Power Electrical, you get the best of both! We are qualified to handle just about any type of electrical repair or installation in both businesses and homes. Appreciated by property owners all across the Knoxville area, our local electricians have more than 20 years of experience in modernizing and maintaining electrical systems. You can count on our respected, family-owned company for thorough and affordable certified electrician services, including:
Total service upgrades and panel improvements
Wiring for new or existing properties
Landscape lighting
Decorative indoor lighting
CAT6 and CAT5 cable installation
Home theater and outdoor movie systems
Phone line and TV cable work
Ceiling fan installation
Hot tub and pool wiring
Security and surveillance systems
And more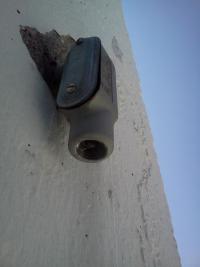 From the appliances and comforts you depend on in your home to the lines of communication and machinery you require for your business, Precision Power Electrical has your electrical infrastructure covered! Not only are we up to date on all the latest safety codes and regulations relating to your household and commercial electrical systems, but we also aim to please by offering prompt, reliable service and convenient appointment scheduling. Whether you'd like us to rewire your entire building or enhance your outdoor areas with landscape lighting, we're committed to meeting the highest standards in licensed electrician services at some of the lowest prices in town. To learn more about what our local electricians in Knoxville can do for you, just give us a call today!
Safe & Secure Electric Work
At Precision Power Electrical, we'll stop at nothing to secure the safety and efficiency of all your home's and business's circuitry. When you meet with our residential and commercial electricians, we'll be happy to discuss the details of your project before any work begins. We also guarantee our work whether we're pulling CAT5 cables or adding on a home theater system with complete surround sound. Safety is critical when it comes to minor electrical work such as ceiling fan installation or major projects such as panel upgrades, so make sure your job is done right. Call Precision Power Electrical now.
Complete Renovation Assistance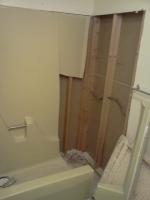 In addition to specialized wiring services, Precision Power Electrical provides complete remodeling assistance for bathrooms, kitchens, and basement renovations. Electricity is a key component of virtually any property improvement project, so who better to ensure the outcome of the job than your fully insured and licensed electrician? As long-time experts in residential and commercial electric work, we can help you prevent potential property hazards by planning for every aspect of your electrical, plumbing, and handyman services.
So ensure the safety and performance of all your electrical systems, new or old, from the smallest doorbell to the most sophisticated service upgrade. For competitive prices, incomparable quality, and swift turnaround times, contact Precision Power Electrical today.
To save even more on your residential and commercial electric services, be sure to ask about our maintenance contracts!