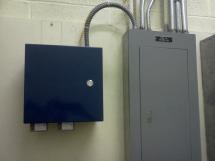 These days, electronics barely last a year or two before they're being replaced by the next big thing. So if your residential or commercial property isn't quite as young as it used to be, now is probably a good time to upgrade your existing electric wiring for more advanced TV, phone line, and data cables. At Precision Power Electrical, we make it easy to bring your Knoxville-area home or business in line with the 21st century. Whatever type of cable TV, phone, or CAT5 wiring you need, just say the word. We're up to date with all the latest improvements in electrical wiring, and we offer great rates on our expert installation and repair services.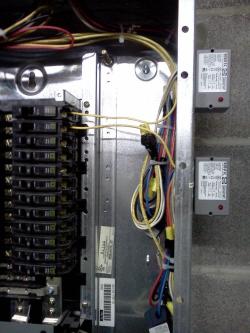 You know how it is with newer technology: every time you change to the latest device, you're expected to switch out accessories, too. Phone and data cables can be like that. In order to support a new generation of communication and entertainment equipment, your wiring sometimes has to follow suit. Whether you need complete phone line and TV cable wire for your existing property or new construction, or you just want to run CAT6 or CAT5e cables for faster data transfer, contact Precision Power Electrical without delay. We have the tools and training to make quick work of all your wiring installation and repair projects. Our extensive commercial and home electrical wiring services include:
Phone Lines
Cable TV Lines (Coax)
CAT5 or CAT6 Wiring
No matter how you look at it, installing telephone lines, CAT5 cables, and TV cable wire requires specialized skill and equipment, not to mention a great deal of patience. That's where Precision Power Electrical can really make a world of difference. Instead of driving yourself crazy with all the ins and outs of phone cable wiring, why not take the easy route and turn to our TV cable wire professionals? We bring more than 20 years of experience to the job, and we use nothing but high-quality cables to complete your installations and repairs. What's more, we offer some of the lowest rates in the Knoxville area on commercial and home electrical and data wiring, so you don't have to pay a ton to get the specialized service you need.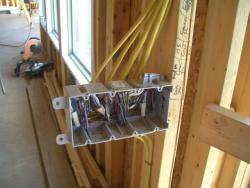 We've come a long way from the early eras of sluggish personal computers, cathode ray tubes, and rotary dial telephones. Now, Precision Power Electricity is ready to match your wiring to your technology. Whether you want to add a business phone line, install a state-of-the-art home theater system, or switch from CAT5 cables to the newer CAT6 option, contact our licensed electricians today. We've helped numerous residential and commercial customers throughout the Knoxville area with telephone lines, coaxial wiring, data cables, and more. To find out more about our data and electrical wiring services, give us a call.
Bandwidth, connectivity, data transfer rates: they're all dependent on the wiring in your home or business. Get up to speed now! Call or e-mail Precision Power Electrical for expert installation and repair of your telephone lines, CAT5 cables, and data wiring. Our licensed electricians are standing by to help!