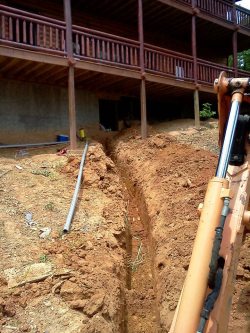 Swimming pools are a tremendous source of entertainment and exercise, whether you're beating the heat in your own backyard, doing laps at the local sports facility, or enjoying the amenities at a hotel. But swimming pools aren't all fun and games. In addition to keeping them clean and chlorinated, it's essential to maintain your pool electrical wiring to stay safe. For swimming pool wiring and electric services in the Knoxville area, contact the pros at Precision Power Electrical. As part of our complete commitment to residential and commercial customers, we provide expert assistance for all your pool wiring and swimming pool electrical needs. Just reach us today over the phone or online.
Water and electricity are a dangerous mix. That's why it's so important to put your swimming pool wiring in the hands of licensed professionals. While your local pool company will open and close your pool each year, they're generally not equipped to work on your swimming pool electrical systems. For the safe and secure know-how you need, trust in the qualifications of Precision Power Electrical. Our certified electricians have been working with pool wiring for more than two decades, and we can help with all your in-ground or above-ground electrical services, indoors or out.
Whether you're putting in a new pool for your home or business, or you're making repairs to maintain the enjoyment of an existing pool, Precision Power Electrical is here to help. Call to set up an appointment for your efficient and affordable pool wiring services.
Hot Tub Wiring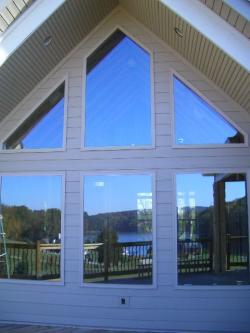 As with a swimming pool, electrical problems can disrupt the pleasure of your hot tub or spa. When that happens, don't hesitate to contact Precision Power Electrical in Maryville. Available 24 hours a day, 7 days a week, our licensed electricians can have you back in the water in no time, without any more worries about hot tub electrical wiring. Whether you have a hot tub at home or you depend on a spa in your Knoxville-area business, we can handle all your hot tub hookup and electric service needs. So don't miss out on the entertaining and therapeutic benefits of your hot tub or spa. For residential and commercial spaces alike, leave your hot tub electrical wiring to our top-notch team of licensed professionals.
Most people don't think about calling an electrician until they encounter an actual problem. But with swimming pools and hot tubs, waiting to contact a professional could mean disappointing your family or losing paying customers. At Precision Power Electrical, we believe it makes more sense to take care of maintenance issues today so you can avoid disappointments tomorrow. In most cases, it's also less expensive to keep pool wiring and hot tub electrical connections in proper working condition than it is to repair serious problems. So what are you waiting for? Call now to get started on your hot tub and swimming pool electrical services. With the help of our experienced electricians, the water will always be fine.